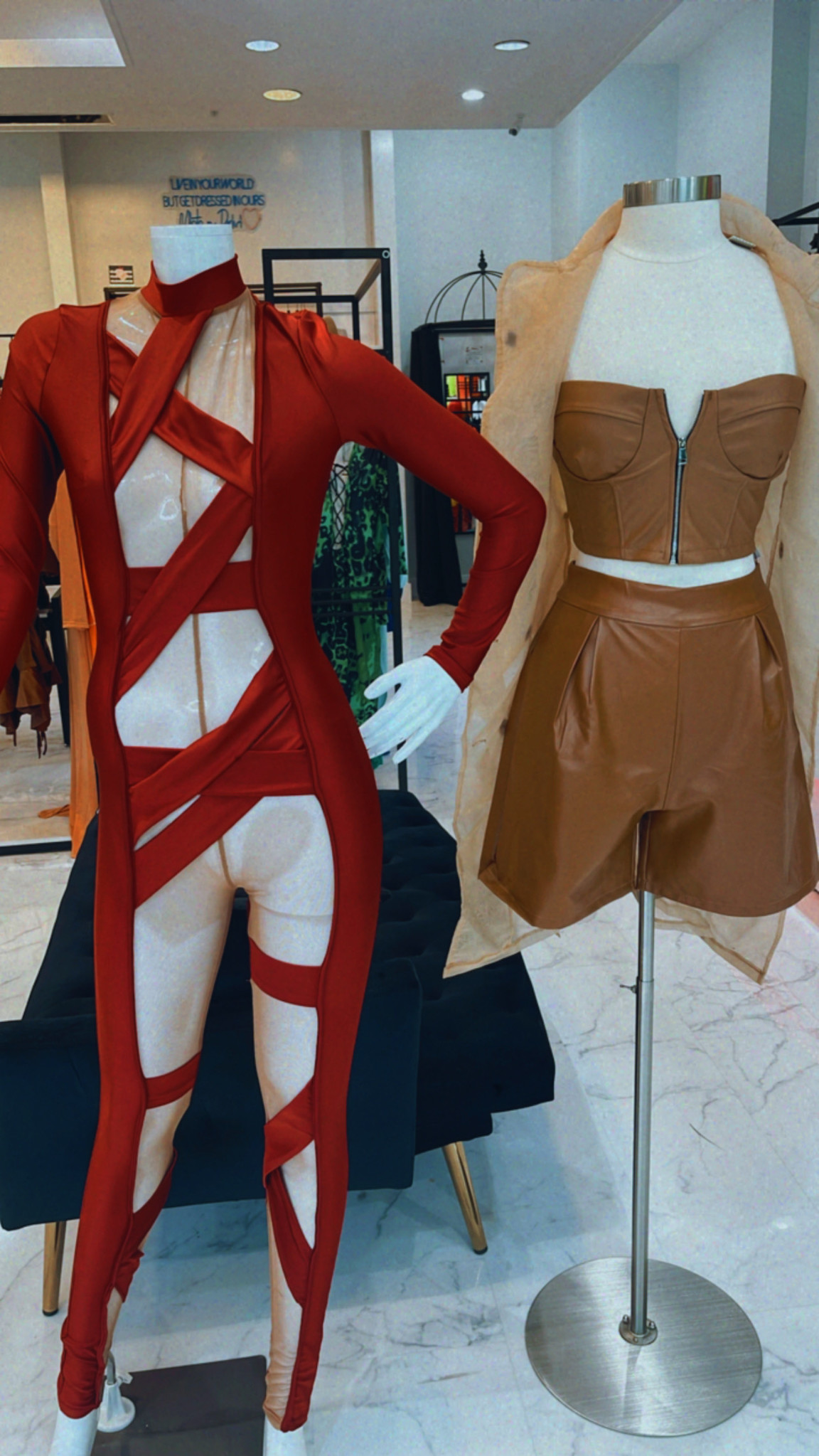 Fall is definitely here! In other colder parts of the world, some might say the weather went straight to WINTER. Growing up in the northern parts of the states, I found myself looking forward to the vibrant fall color patterns that developed as the temperature dropped and the days got shorter. Afterall, I am a fall baby, and it is a WHOLE MOOD for me!
As we try to move away from the sundresses and strappy bodycon dresses, I look forward to dressing to inspire. With that being said, it is time to have FUN with jackets, vest, boots, scarves, jumpsuits, hats, and shawls.
Who said no more SHORTS!!
Our DOLLS never really say good bye to timeless pieces. We should be layering those pieces with mesh trench coats, maybe playing with a little bit of leather, and finishing it off with some serious shoe and purse GAME! Rock those boots baby!! Here is the time for that ankle, thigh-, and knee-high boot to serve their purpose. Its BITCHY all day!
Not sure who said JUMPSUITS were going out of style in 2022!
Well, they just don't get it because a jumpsuit can be worn with the zipper in the front to show off a little bit of cleavage or mock neck it and pair it with a puffy vest. The jumpsuit can be worn with boots, sneakers and if it includes the toe socks-- rock it with a clear stiletto heel.